ENTRANCE EXAM IS EVERY MONDAY TO SATURDAY 8AM-4PM (except Sundays and Holidays)
AT ICA EAST Main Campus (Near Starbucks Antlers – in front of UMC) EARLY ENROLLMENT STARTS ON APRIL 01, 2023
(For New/Transferees Students Only)
Bring all the needed documents.
WHY Choose ICA?
Incoming grade 7 students from public schools can be our GASTPE GRANTEE. (Few slots remaining)
We are ESC Certified. Incoming grade 7 students from private schools can get P9,000 off on tuition fees as well as grade 8-10 transferees from other ESC schools. (Limited slots only)
SHS VOUCHER accepted.Contact us now via these numbers:
046-4163636| 0917-8521818
Or simply send us a direct message here on our page.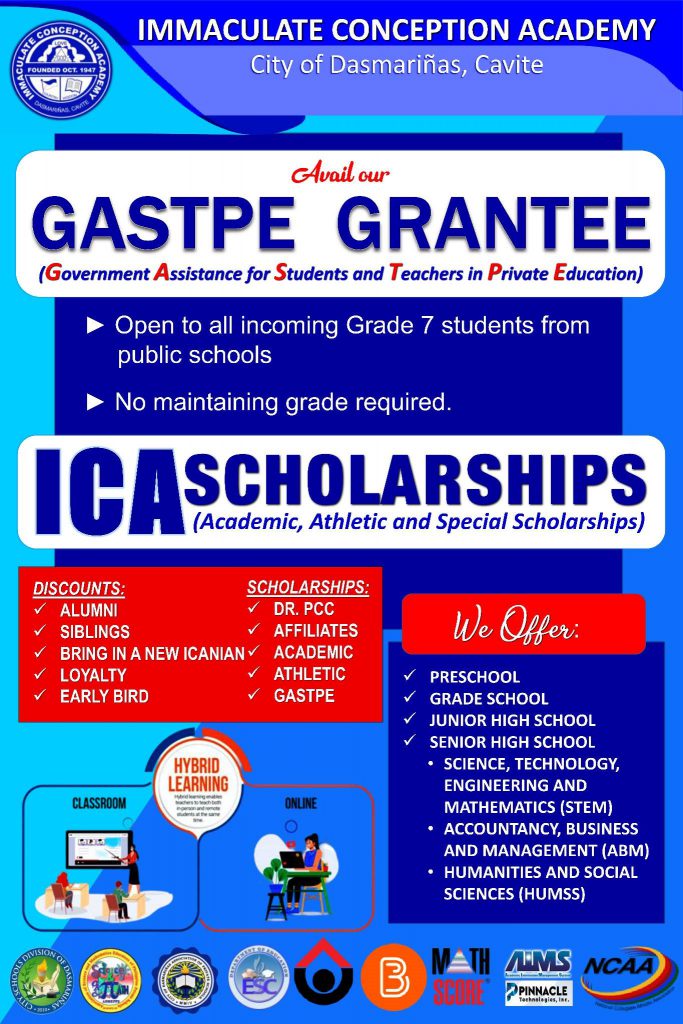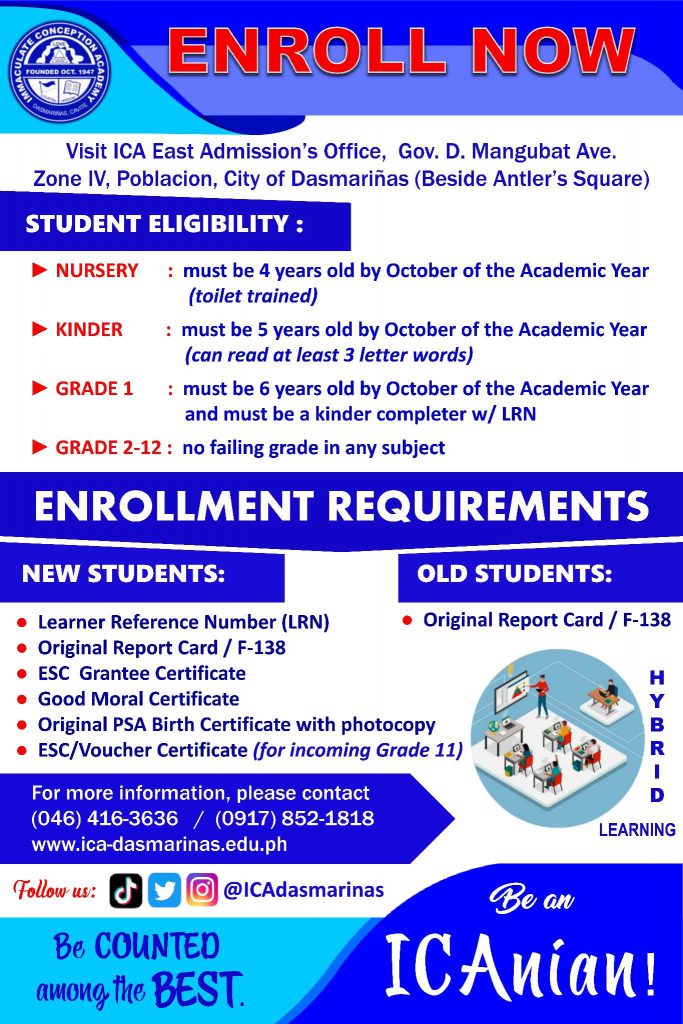 Home
Vision and Mission
ICA is the leading institution that delivers creative, innovative, globally-competitive, patriotic, and compassionate graduate who are able to uplift their standard of living and contribute to national and international development.
The mission of ICA is to provide students exceptional real life and enduring learning opportunities to produce college and employment-ready graduates.